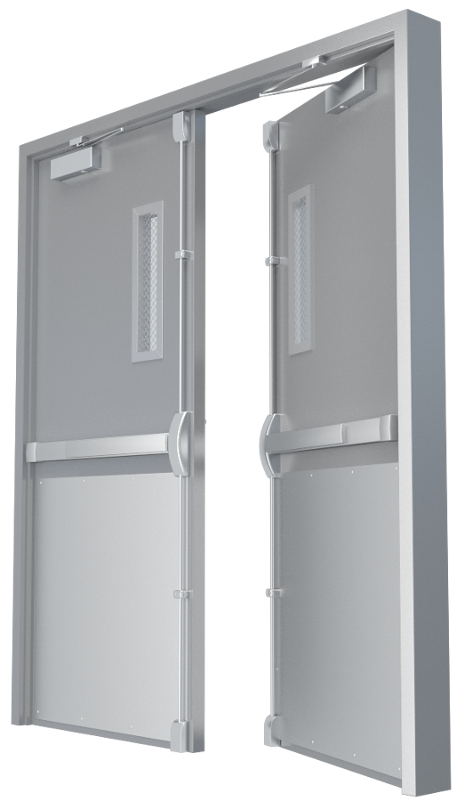 Garden State Hardware's security professionals can develop a ``new keying system`` that updates the security of your facility.
We have hardware solutions for any commercial door application; such as kick plates, push & pull plates, door stops, panic bars, locks and more...
We specialize in commercial doors from decorative to the latest in security. Fire rated and STC rated doors available to customer specifications.
Our team is knowledgeable in getting the right frame for the right door whether it is a drywall frame, masonry, welded, cased, double egress, and many others.
We are a full-service distributor of security hardware, detention and locksmith supplies.
GSH specializes in doors that are both aesthetically pleasing to match your structure and designs in addition to being secure, energy efficient, and durable.